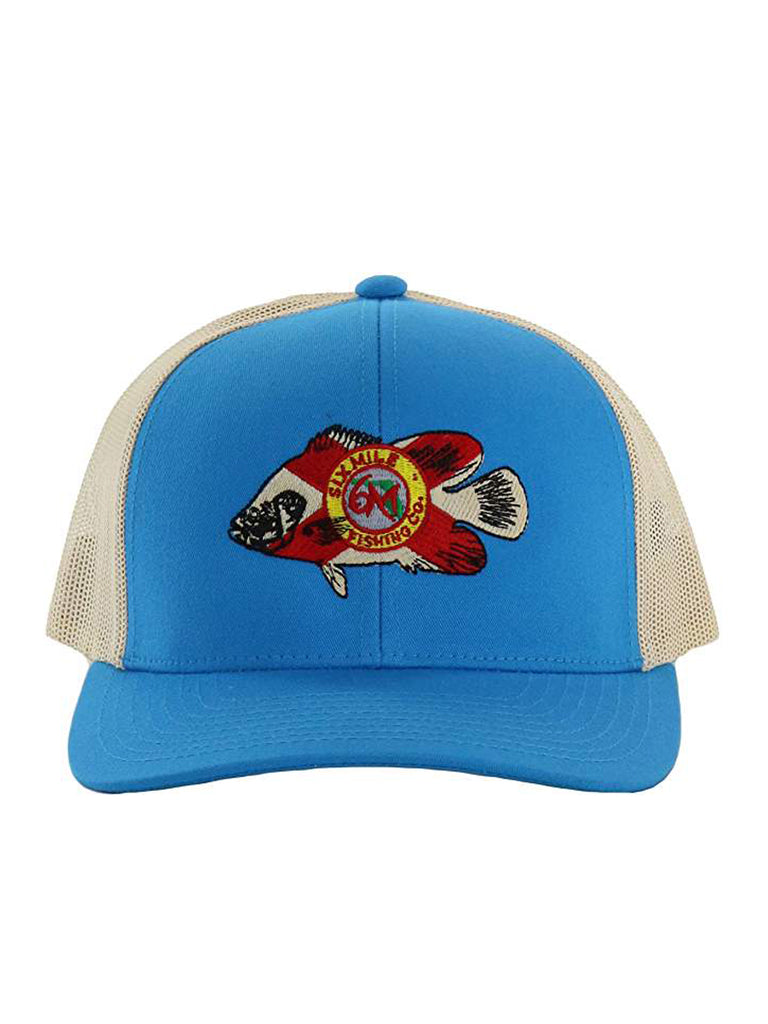 6MFC Triple Tail Hat
All new this year is the Six Mile Fish Co. Triple Tail Hat. This hat is true to its Florida roots as you will see. With popping blue on tan this cool looking hat will look great on the water or on the town. Be sure to pick up our newest steamboat SnapBack of the year! 
The Atlantic tripletail or tripletail is a warm-water marine fish found across the tropics; it can grow to 90 cm long and weigh 18 kg. It is also known by fishermen by names like flasher or steamboat. Young fishes float on their sides, often beside flotsam, and appear like a dry leaf. In Indonesia, the local name is called KakapHitam/Laut or similar as Black Barramundi which is commonly consumed by its similar appearance as Lates calcalifers-Baramundi...