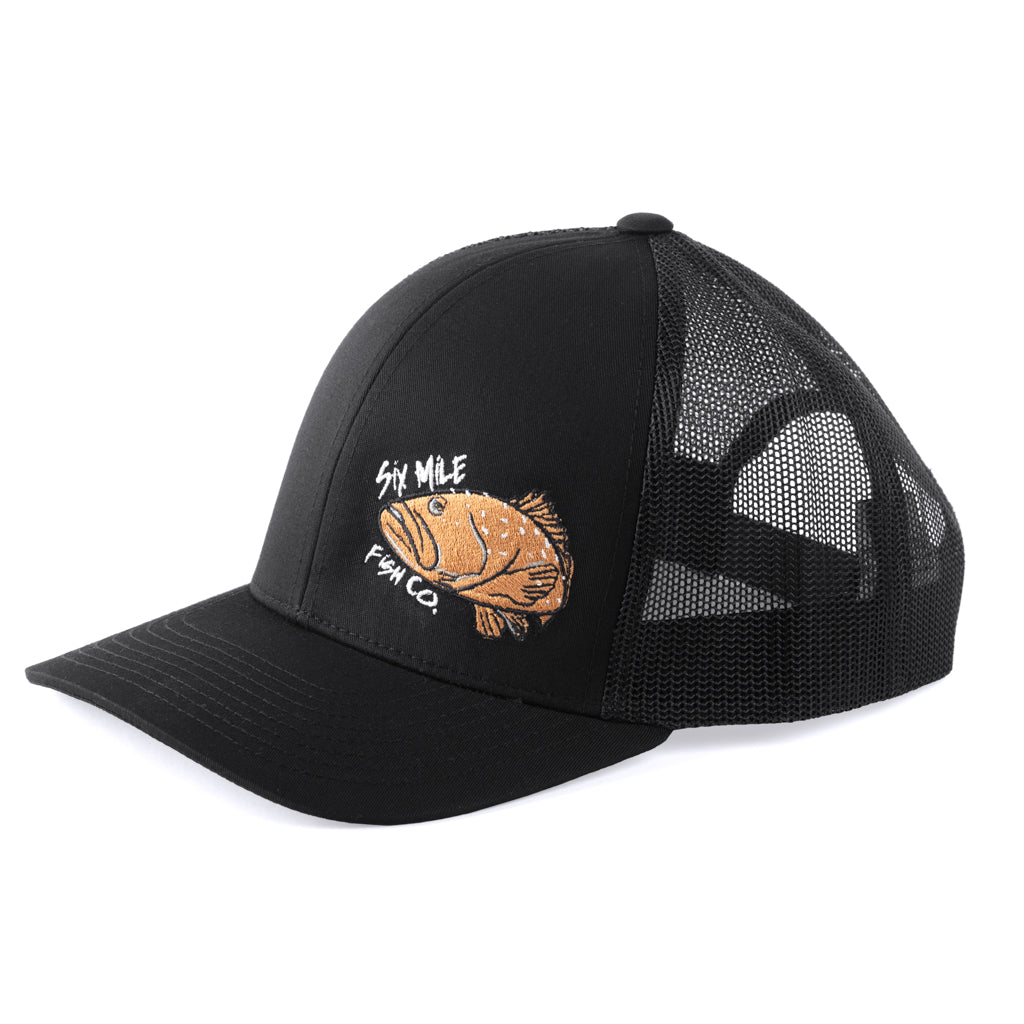 Snowy Grouper Blackout Hat
The Snowy Grouper – here's a fish you don't see everyday unless you are deep dropping off short. Named after its white spots like fresh fallen snow, the Snowy Grouper is similar to other grouper species in the western Atlantic. 
 The Grouper Hat is an all black trucker style hat with an embroidered Snowy Grouper and Six Mile Fish Co. logo to the left. 
Build
Lower profile than traditional ball caps
Classic 6 Panel, casual structured cap
Cotton sweatband, Polyester / Rayon blend outer
Medium / Large sizing fits almost everyone (67/8 to 7 5/8 sizing)
7 Adjustable snaps for individual sizing
Snowy Grouper - Hyporthodus niveatus
Location – Western Atlantic – Massachusetts to Brazil, Gulf of Mexico
Labeled as vulnerable conservation status with decreasing populations
Record – 70 pounds, 7 ounces (normal weight 36 pounds)