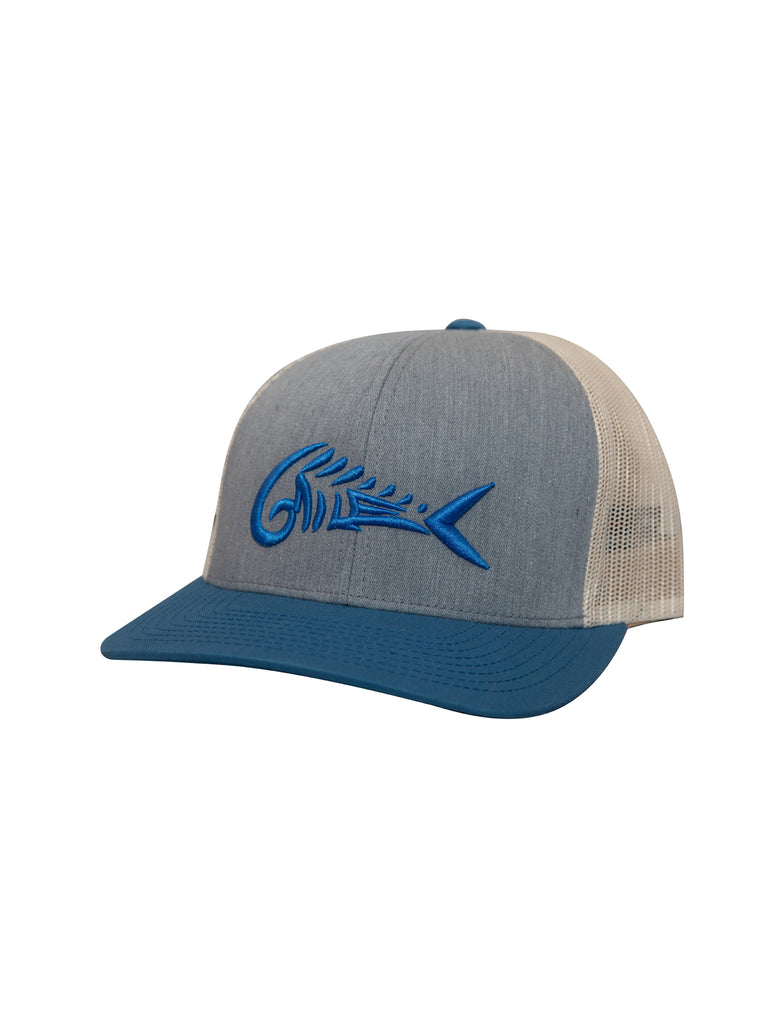 6MFC Skeletal Dolphin Hat
Our new Six Mile Fish Co. Skeletal Dolphin hat is unique only to Six Mile Fishing Co. This 3D design on a Blue / heather is an eye catcher.
The mahi-mahi (/ˈmɑːhiːˈmɑːhiː/) or common dolphinfish (Coryphaena hippurus) is a surface-dwelling ray-finned fish found in off-shore temperate, tropical, and subtropical waters worldwide. Also widely called dorado and dolphin, it is one of two members of the family Coryphaenidae, the other being the pompano dolphinfish.